West Papuan people in Timika rally to support global petition and Swim for West Papua
April 1, 2017
Today in Timika, West Papua, over a thousand people gathered in a rally to show their support for the Global Petition for West Papua and the Swim for West Papua team that will carry it to the United Nations in August 2017.
All participants held up hand-signed posters, reading "We support #BackTheSwim #LetWestPapuaVote INTERNATIONALLY SUPERVISED VOTE FOR WEST PAPUA"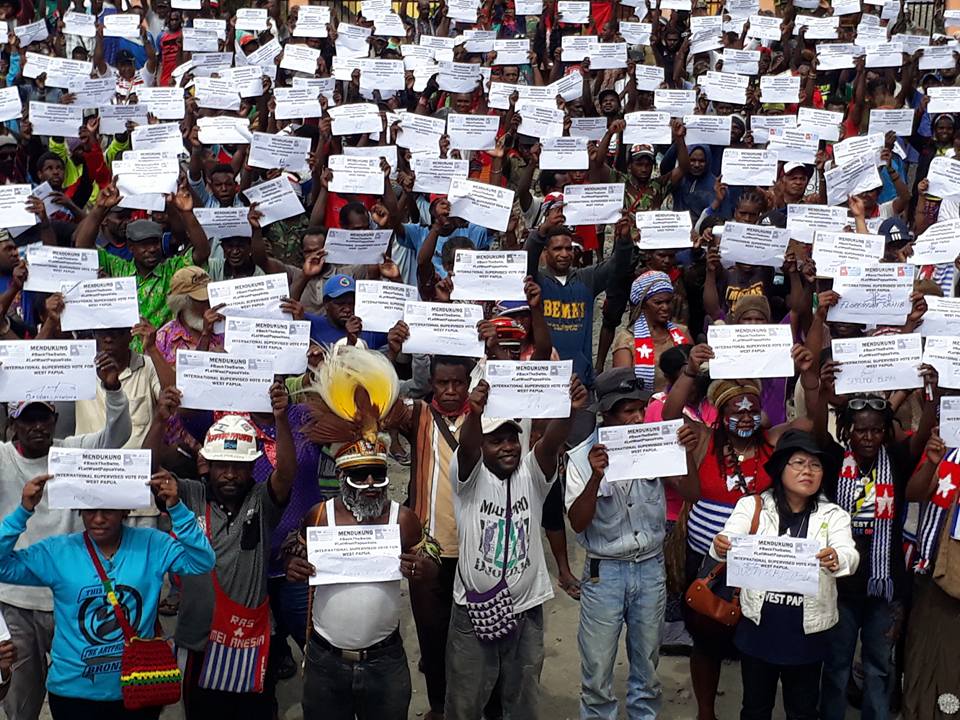 The rally was organised by the West Papua National Committee and led by former political prisoner Steven Itlay, who was recently released after serving nearly a year in prison under charges of "treason".
About the petition and how you can help
This petition calls upon the UN Secretary General to – "appoint a Special Representative to investigate the human rights situation in West Papua; – put West Papua back on the Decolonisation Committee agenda and ensure their right to self‐determination ‐- denied to them in 1969 -‐ is respected by holding an Internationally Supervised Vote (in accordance with UN General Assembly Resolutions 1514 and 1541 (XV))."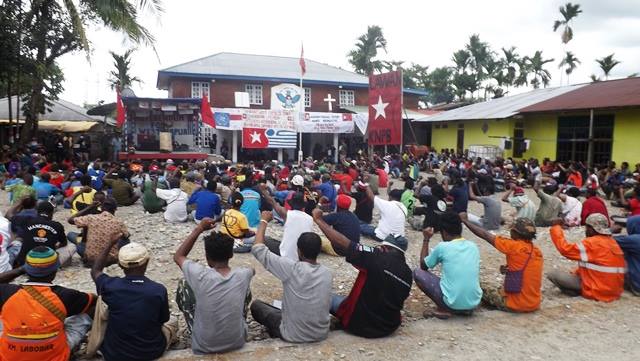 After collecting tens of thousands of signatures, in August 2017 the petition will be taken by a team of swimmers and literally swum across Lake Geneva and into the hands of the United Nations! YOU can make sure YOUR NAME is included too and show support by signing and sharing the West Papua petition here.  More info about the Swim for West Papua team can be found on their website. 
You can share our offline petition here and if possible, please do send a photo to us of the signatures collected and we will manually add it to our online petition.
You can also print out the #SwimForWestPapua poster here and send photos of you and other people in your city supporting the petition! We will post the photos to our social media, sharing your support to the world!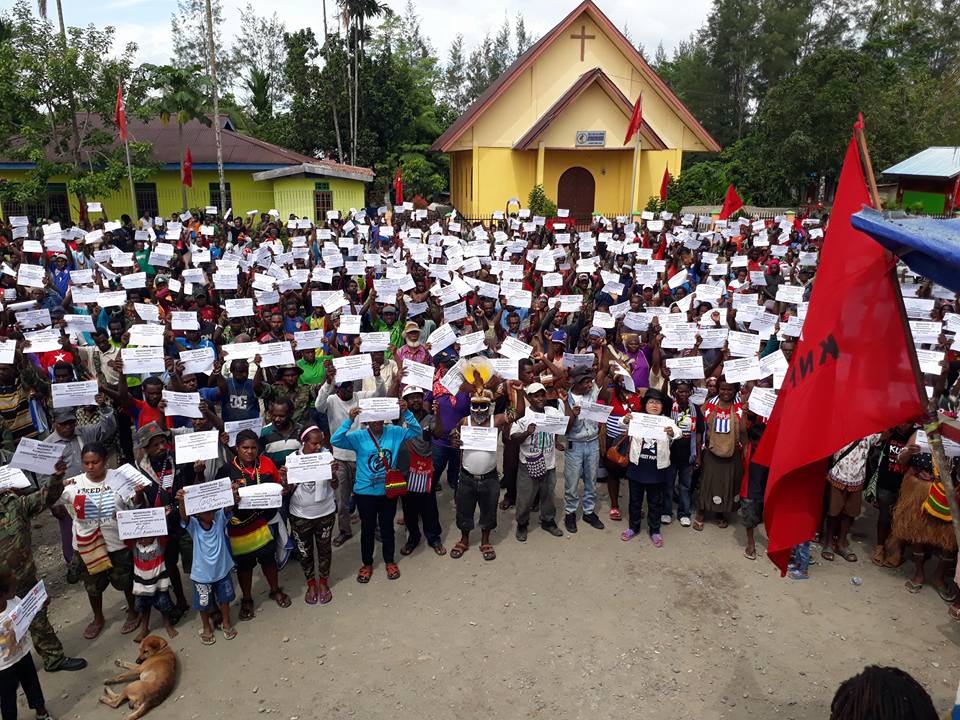 Let's all get together and raise support and awareness for the people of West Papua to peacefully determine their own future of freedom. #BackTheSwim #LetWestPapuaVote!